New Assessment Experience
Assessments are what Lumen OHM does best, but there's always room for improvement. It's time to introduce a refreshed, modern user interface for faculty and students. OHM has also needed a major overhaul of how it stores data, providing greater possibilities for driving continuous improvements in OHM courses to strengthen learning.
This upgraded assessment experience was launched in July 2019 as a beta release. Now with a full academic year of user feedback and minor changes, we're designating the new assessment format as the standard assessment experience. Check out the transition timeline.
Enhancement #1: Modern, Simplified Student User Interface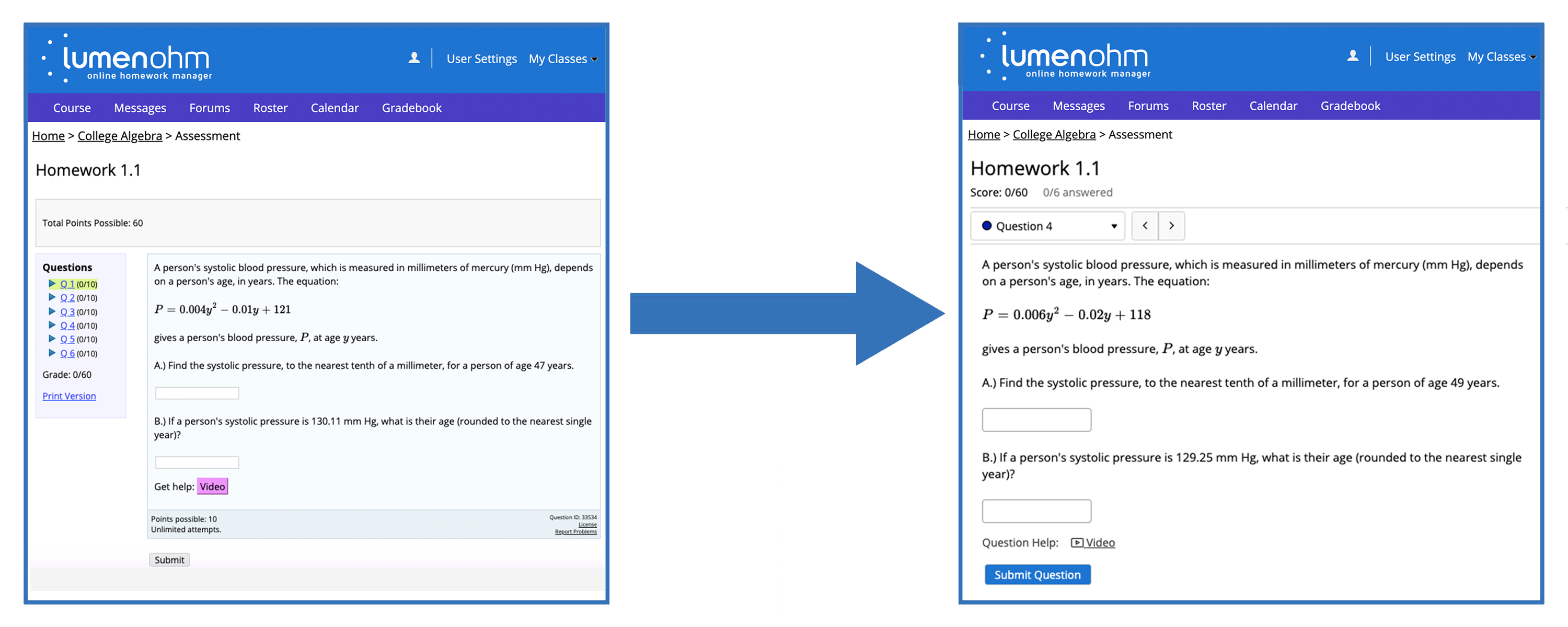 Rationale: We updated the user experience by cleaning up the navigation and information display. This improves screen reader usability and makes OHM's mobile-ready content even more mobile user friendly. It also helps the student stay focused on the question by reducing the amount of distracting detail displayed during the assessment.


Enhancement #2: Updated Equation Editor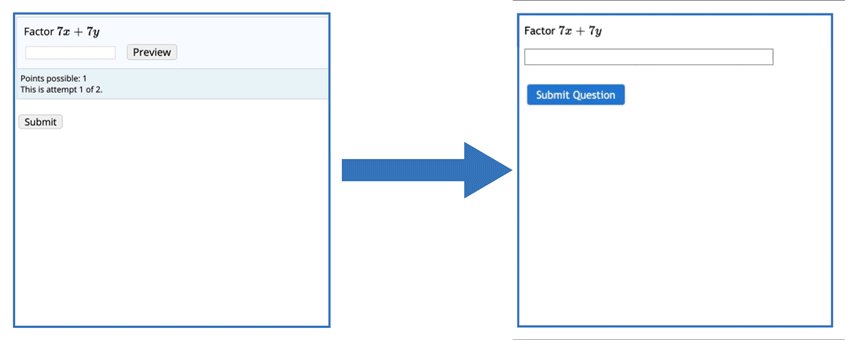 Rationale: We upgraded OHM's equation editor to use the latest version of MathQuill. At the same time, we updated the look, added vastly improved mobile keyboard support, and added the always-on option so that students won't have to learn how to turn it on!

Enhancement #3: True Test Retakes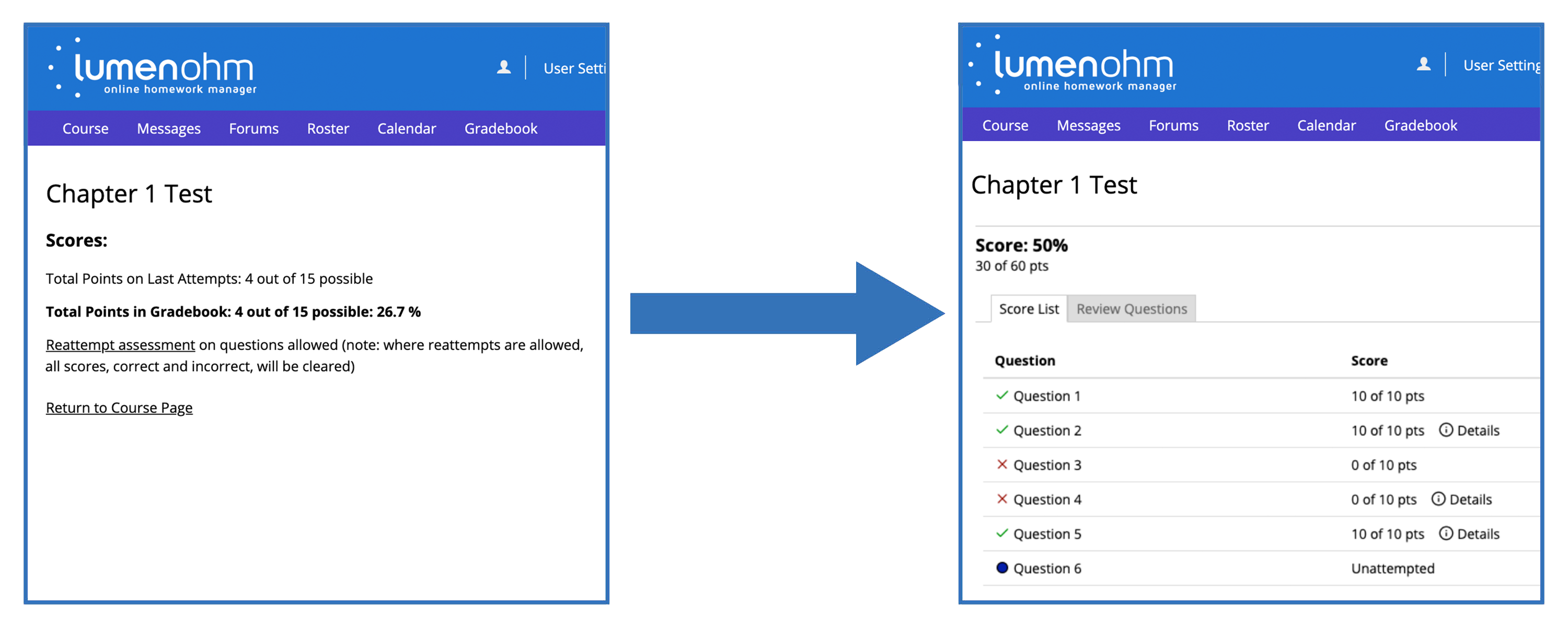 Rationale: Many teachers want to be able to offer students additional full test reattempts. This update allows teachers to adjust assessment settings for retakes with options like retest penalties, taking the highest (or mean or most recent) score, and resetting the timer if applicable. In the new experience, we deliver all of the above!

Enhancement #4: Submission by Part for Multi-part Questions

Rationale: For long multipart questions where there are dependencies on the parts, students often get frustrated by having to submit all the parts all at once for grading. In the new assessment experience, when a student clicks to submit answers for grading, OHM will only score parts in which the student has entered a new answer.

Your opinion is important to us, send your feedback and/or questions to support@lumenlearning.com